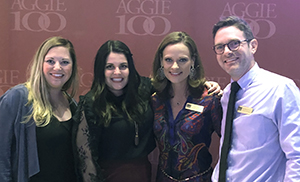 IEM is pleased to announce Ms. Jessie Bergmann and Mrs. Andrea Stout as its newest Partners effective January 1, 2020.
IEM CEO, Rachel Pepper said, "Ms. Bergmann and Mrs. Stout have been with the company since 2009, and are well deserving of this promotion into the IEM Leadership & Partner Program. As Non-Equity Partners at IEM, Ms. Bergmann and Mrs. Stout will continue their outstanding leadership as they step out of the day-to-day execution of projects and into high-level strategy for the continued rapid growth of the firm."
Ms. Bergmann will continue to direct the overall operations and marketing for IEM, and Mrs. Stout will continue to direct the client services for the company, and in their new role as Partners they will add an increased focus on business development moving forward. IEM President, John-Morris Edwards added, "We know all of our clients, vendors and company supporters will join us in congratulating these remarkable women in their leadership, service and commitment to achieving excellence at IEM."
IEM manages and produces over 125 events annually and has been recognized in Texas A&M University's elite Aggie 100, a list of the fastest growing Aggie owned and operated companies worldwide in 2017, 2018 and 2019. IEM currently holds a federal GSA contract as well as a State of Texas TXMAS contract, and is also a Texas HUB certified company. The company's website at www.iemshows.com contains additional information.
---
IEM Honored for 3rd Consecutive Year in Aggie 100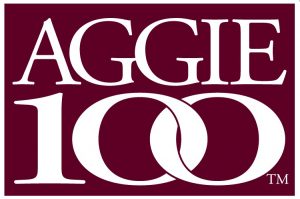 Texas A&M University recognized IEM as a member of the 2019 Aggie 100, which honors emergent companies owned or operated by Texas A&M Former Students.
Originally in the public consumer shows sector, IEM soon began applying its logistics, marketing and event expertise to client conferences in the private and government sectors. IEM's growth has been fueled primarily by word of mouth of our clients.
"The Aggie 100 is a very impressive representation of Aggie excellence. The honorees bring the best to their respective industries and are keeping the Aggie entrepreneurial standards alive and well," said Richard H. Lester, executive director of the Mays Business School's McFerrin Center for Entrepreneurship.